Your Business Makes a Difference
We're proud to support non-profit work that changes lives.
When you choose USA Blower Door, we donate 1% of our revenue to one of these organizations.
Atlanta Music Project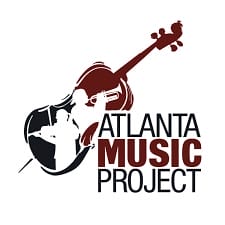 Mission: "To inspire social change by providing Atlanta's underserved youth the opportunity to learn and perform music in orchestras and choirs."
Founded in 2010, the Atlanta Music Project provides instrument access, classes, and performance opportunities to 250 students a year. In 2016, the White House named AMP one of the top 50 after-school arts programs in the nation.
Find out more at: AtlantaMusicProject.org
St. Jude Children's Hospital

Mission: "Advance cures, and means of prevention, for pediatric catastrophic diseases through research and treatment. No child is denied treatment based on race, religion, or a family's ability to pay."
Founder, Danny Thomas opened St. Jude in 1962 with the dream that "no child should die in the dawn of life." Not only does this research hospital operate at the cutting edge of medical advancement, thanks to generous donors, no family ever receives a bill from the hospital.
Find out more at: StJude.org